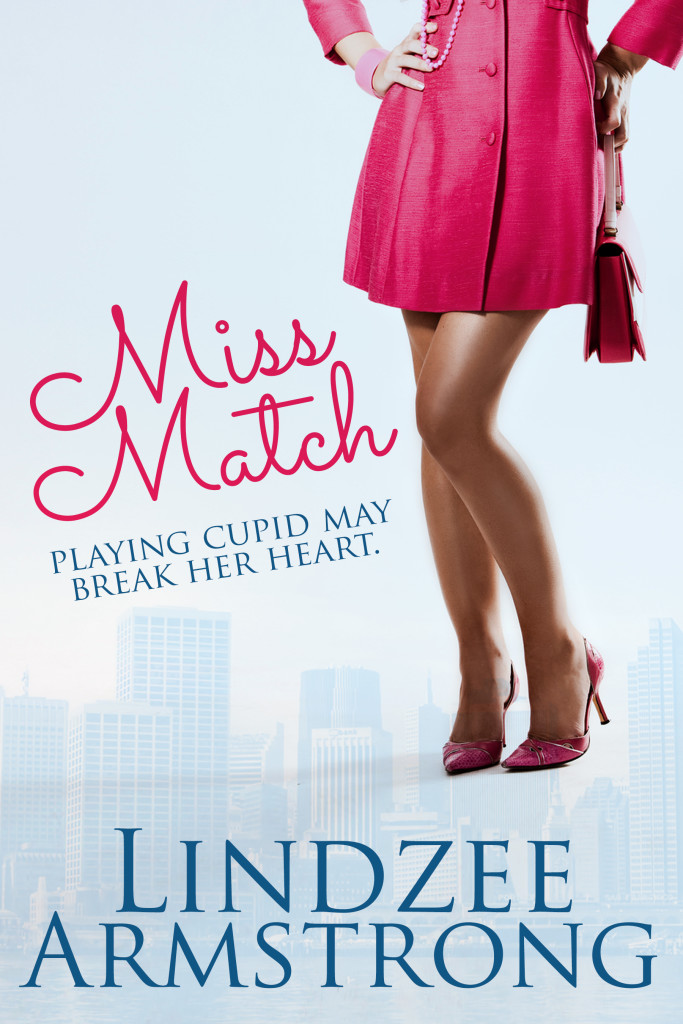 I had the chance to read this book, and oh my goodness. I loved it!
First the synopsis:
About MISS MATCH
Billionaire CEO Luke Ryder doesn't want to hire his best friend, Brooke, as his matchmaker. Not when he's been in love with her for eight years. Too bad she doesn't see him as relationship material and is engaged to another man. If the matchmaking company she works for closes, Brooke is out of a job, and Luke is out a best friend. There will be nothing stopping her from moving to Italy with her fiancé. And Luke isn't about to let that happen. Brooke's dream career may be crumbling, and she will do anything to keep Toujour in the black. Even recruit Luke, America's favorite bachelor, as her next client. Surely his perfect smile and swollen bank account will send clients swarming to their doors. But when matching up Luke works a little too well, Brooke wonders if she's with the right man. Maybe she should finally forget Luke's playboy image and admit he's changed. All Brooke has to decide is if she's willing to risk her heart.
My review:
Lindzee did a fantastic job making me feel like I was right there in the story. The detail, the emotion, and the relationships were so vivid. Luke and Brooke were both great characters who played well off each other, and their friends were a great support them as they fought through their trials.
While Antonio is everything that Brooke thinks she wants, he was just exactly the right amount of slimeball that made me want her to go running back to Luke. He does his best to make her happy, even as she knows she can't possibly leave Luke behind when she gets married.
And talk about book hangovers! I have spent all day today wishing I could go back into that world. I can't wait to read more of Lindzee's books.
Lindzee Armstrong met her match at Utah State University, although she was technically in high school at the time. She and Mr. Armstrong became engaged quickly, and fell in love even quicker. He wasn
't a high school student, but still thoughtfully offered to take her to prom in her wedding dress. She declined. Wearing the wedding dress before the Big Day just seemed weird. A few years after getting married, they welcomed twin boys into the world.
Lindzee loves chick flicks, ice cream, and chocolate, like any true romantic. She believes in sigh-worthy kisses and happily ever afters.
From Lindzee:
MISS MATCH is finally
here
! I'm so excited to share the rest of Brooke and Luke's story with the world. To celebrate,
it's on sale for $0.99 this week only
. Sale ends May 10th!

Because I'm so excited about this book--and to celebrate Mother's Day--the short prequel novella, Meet Your Match, will be
FREE on kindle from May 6th - May 10th
. So you can get both the novella and novel for less than a dollar, this week only! Get your copies before the prices go up! And I hope you enjoy Brooke and Luke's story. To find out about future releases in the No Match for Love series, sign up for my newsletter on my website!
website
|
Facebook
|
Amazon Author Central
|
Goodreads
|
Pinterest